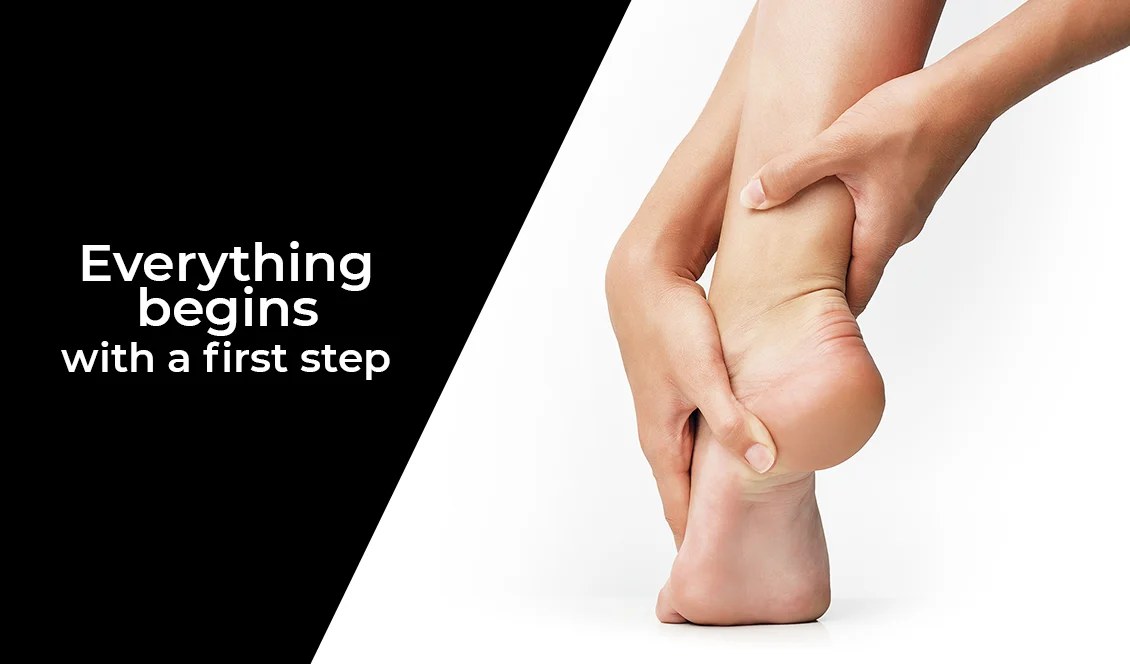 EVERYTHING BEGINS WITH A FIRST STEP
YOUR FEET walk an average og 5.000 steps a day.
In a lifetime, they will carry you 4 times around the world.
They deserve special care!
Feetcalm, a new concept in foot care
A revolutionary and innovative brand that provides complete care for your feet and legs. With a wide range of professional treatments and at-home products that allow you to combine your lifestyle with the care and beauty of your feet, helping you to keep them healthy and strong every step along the way.

Quick and effective solutions for every need:

dry, rough, cracked and calloused skin, excessive sweating and bad odour, tired feet and legs.
FEETCALM, a new concept in foot care
A brand that knows what best suits each moment, each need, each skin.
Every step we take we do it following the values in which we believe and to which we always remain faithful:

QUALITY - INNOVATION - REVOLUTION – EFFECTIVENESS - GLOBALISATION - TRAINING

We carefully design each product to guarantee maximum quality and safety at every step. Starting with the rigorous selection of raw materials, R&D in formulations, quality standards and health requirements in manufacturing, to market launch and consumer feedback.

All with the aim of promoting the health and well-being of millions of consumers around the world.
Always safe, always demanding. At Feetcalm we conceive, formulate and manufacture in Spain, products with the highest scientific rigour and dermatologically tested for the most sensitive skins.
1st Spanish brand to launch a complete line of footcare foams.
We design effective products for you to enjoy a unique sensory experience.
UNIQUE-ORIGINAL-AUTHENTIC
1st brand in the world to aunch a footcare ampoule collection.
Products that will revolutionize the footcare market.
Effective, fast-acting products with results in just 24 hours!
Ingredients with the highest concentrations on the market.
All over the world, Feetcalm represents a promise to the consumer of products of the highest quality and safety.
Committed to providing ongoing support through higher level educational services.
European Regional Development Fund

A way to make Europe



Feetcalm Cosmetics S.L. has been a beneficiary of the
European Regional Development Fund
whose objective is to improve the competitiveness of SMEs and thanks to which it has launched an International Plan with the aim of improving its competitive positioning in foreign markets during 2020. To this end, it has been supported by the XPANDE Programme of the Barcelona Chamber of Commerce.